Testimonials – What people are saying about us
Care Micro Systems were established in 1992 supplying and supporting IT hardware for the public and private sector. They continued to expand into the software support area and then into cloud based services becoming one of the first Microsoft Cloud Accelerate partners in the UK.
The proud, Yorkshire-based company has their head office in Scarborough with satellite offices in Leeds and Hull. For customers who require full UK or European onsite coverage, they have a wide network of carefully selected partners to assist.
R & L Enterprises Ltd
"No hesitation therefore in recommending Care Micro"
As a long established specialist precision engineer company, we have relied on Care Micro for many years to provide us with advice and support for our back office IT system.
Their service has always been of a high standard with friendly and helpful staff both on the phone and on site. We can highly recommend Care Micro to provide all your IT needs.
Ruth Roope
Director

Daifuku Logan
"Efficient and Experienced IT Support Company"
Daifuku Logan is a specialist in baggage system manufacture and integration and part of the Daifuku Group, the worlds leading materials handling company.
We at Daifuku Logan's UK's facility, have used Care Micro as our IT partner for the last 20 years for our IT support services including the migration of our UK and European operations to Microsoft's Office 365. Care Micro being one of the first Microsoft Cloud Partners in 2008.
Care Micro as an efficient and experienced IT Support company who are always on hand to offer assistance if requested.
Clare Webster
Systems Administrator
W E Jameson
"Such as ourselves who have no one with much IT knowledge, Care Micro are always at hand"
Care Micro Systems have been providing us with an overall IT Support and supply service for many years. The most recent change being when they upgraded our system and switched our email from in-house to the Cloud using Microsoft's Office 365.
This was achieved even though we have a very poor broad band speed out here in rural Yorkshire where we provide animal feed, farming services & advice to farmers across the North of England. For a company such as ourselves who have no one with much IT knowledge, Care Micro are always at hand to help and explain things in plain English.
Richard Harker
General Manager
LHL Group
"Knowledge that we have the right partner to look after all our IT needs"
We at LHL Group have pleasure in recommending Care Micro as an IT Support and Computer Consultancy company.
As a leading Property and Construction Consultancy, with our head office in York, we needed to be sure in the knowledge that we have the right partner to look after all our IT needs, both in the advice they offer and the services they provide.  Care Micro have been providing such for many years, allowing LHL Group to get on with our business with the best and most cost effective computer tools at our disposal.  As an example, we use Microsoft's Office 365 which Care Micro have a great deal of experience with. We are always assured of a speedy response from the onsite engineers.
Paul Batchelor
Director
Webcertain
"We look to Care Micro for both advice and supply and installation"
Webcertain have used Care Micro Systems to provide onsite maintenance and software support services since we started in business back in the late nineties. We look to Care Micro for advice,  supply and installation of our critical IT infrastructure.  As a market leader of international search engine optimisation and web development, this is a prerequisite for Webcertain which operates as a 24-7 business.  We would be happy to recommend Care Micro as a professional, competent and very friendly IT Support service company.
Andy Atkins-Kruger
Group CEO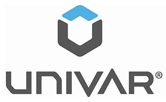 Univar
"No hesitation in recommending Care Micro"
Univar is a well-established worldwide manufacturing organisation in many and varied fields including, Coatings, Food, Personal Care and Pharmaceuticals. We have contracted Care Micro Systems over the past 20 years, to provide an onsite repair and maintenance service for our PC's and printers located on our numerous sites around the UK. We would therefore have no hesitation in recommending Care Micro to any organisation who is seeking a similar service.
El Brown (Mr)
Team Leader, BIS Client Services