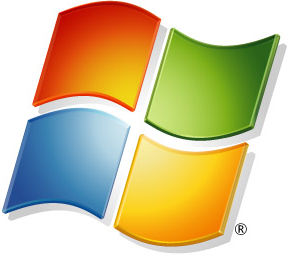 Microsoft prepares to end their extended support for Windows 7, Server 2008 and Exchange 2010 in the year 2020
Extended support for Microsoft operating systems Windows 7, Windows Server 2008 and server application Exchange Server 2010. Microsoft have said these systems will be classed under "End of Life" (EOL), meaning that they will no longer be rolling out systemic updates and general support for the products listed above as of January 2020. After this date, there is a risk that they become more vulnerable to malware and failures than the newer editions of each respective system.
How Microsoft provides support to their operating systems
Microsoft have two phases to providing support to their operating systems whilst they are released and for many years afterwards, these are called mainstream and extended support. Mainstream support happens when the product is released, and for 5 years after the product is released.
Microsoft improve the system via updates and services, which are heavily influenced by developer reports on bugs and performance. Changes to design and overall features to the operating system can and will be made during the 5 years of mainstream support to continue and improve upon their product. To add to this, full warranty support is issued throughout the products life in mainstream support.
Extended support is up to 5 years again after the mainstream support has ended, but they are less focused on changing the product directly and more focused keeping it up to date with security patches and compatibility.
What this means to you
To most people this news is not so important, however to anybody who may have an older system or server setup, they are likely to be affected by the ended support to these operating systems. As mentioned before, any systems running the operating systems Windows 7, Windows Server 2008 and server application Exchange Server 2010 are much more likely to develop vulnerability to malware and general system insecurities. There might be GDPR compliance to consider and there could also be compatibility issues with third party applications.
What can I do if this affects me?
Well, since these versions have been released 10 years ago there are newer, faster and overall better operating systems and applications on the market. We would recommend the following three products to replace their respective predecessors, with a brief outline as to why we believe they will improve your workstations and servers alike.
Windows 10 Pro (to replace Windows 7)
With Windows 10 coming out in 2015 and being regularly updated and improved ever since. This operating system is one of the most well rounded operating systems to current date and the best options for businesses. Despite minor flaws during the overall launch of Windows 10 it has become a favourite to many, especially since most of the major design choices were based on the other superior operating system of its time, Windows 7. Microsoft have also said that this will be the last operating system they will release, so like their competitors, they will just keep improving it rather than releasing a whole new operating system. For personal use, it comes down to preference. Apple, Google and Linux are all great depending on your personal preference and what you need your device for.
Windows server 2019 (to replace Windows Server 2008)
As there have been several instalments of Windows Server since the 2008 Edition which has now reached its end of life, a staged migration to the latest version, 2019, might be a recommend. That being said, it depends on your current configuration and existing software as to how you should approach a migration. Planning and preparation is key. Where possible, you also look to virtualise and separate a server using Hyper-V or VMWare. You may need to consider if essentials, standard or data centre is required. If you are a business that is not going to expand over 25 users and 50 devices, then essentials may be an option. This will be less of a cost for both the licence and there is no need to purchase any Client (CAL) or Device (DAL) access licences.
There are many similarities between server 2016 & 2019, but also some new features, which should help futureproof your business. Windows server 2019 for example includes the Azure network adaptor, which easily connects to Azure virtual networks. As well as virtual server improvements, enhanced security capabilities and faster application support.
Nevertheless, whilst considering your options, you must consider the cloud alternatives. Small businesses might be able to use SharePoint as a file server, with bigger organisations could consider a mixture of on premise, SharePoint and offsite/cloud offerings such as Azure.
Microsoft Office 365 (to replace Exchange Server 2010)
Quite a lot of businesses as of January 2019 still use Microsoft Exchange Server 2010 for email and communications. When considering cloud or on premise, a great solution would be to switch to Microsoft's Office 365 exchange. Office 365 is a platform in which they supply a wide range of Software as a Service's (SaaS), but you can just have email if you wish. From £3.80 per user per month (as of January 2019), you can have your email attached to your existing Outlook software, access via an online portal on any secure device, plus IMAP mail to your phones and tablets. The main misconception is that it is an online service only, and if the internet goes down so does the access to your emails. Well if you have your emails synchronised to your device, all historic email will still be accessible. If you need to send an email, all you need to do is use your mobile data, or go somewhere that does have internet! Whereas with exchange on site, not only has it become that big of an application that you need a dedicated server to run it, but when it does loose internet connection, all new emails in and out of the organisation won't be completed until the service is back up.
However, for businesses that do want or need Exchange Server 2019 either on or off premise, with careful planning, preparation and support, with a consideration for redundancy of communication and power, it is still possible to run successfully onsite with 2019 having more features than ever before. This includes improved administration, performance and security.
---